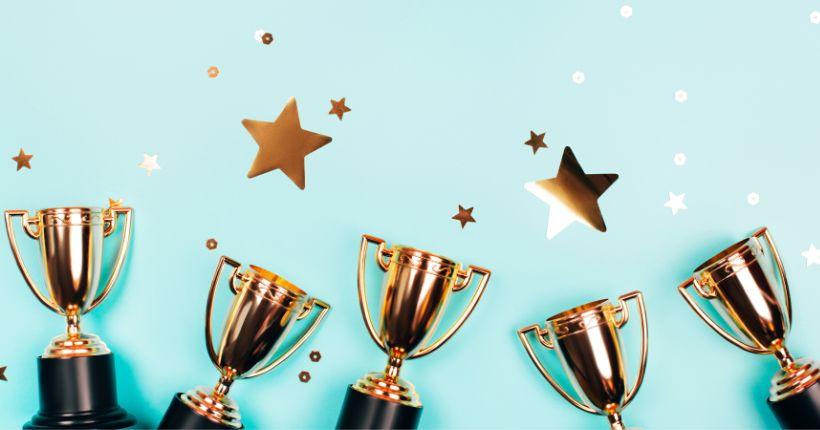 Boothroyd & Co Win Property Awards 2023
It's time to pop the champagne and celebrate because Boothroyd & Co has done it again! We are thrilled to announce that our Lettings team has won the prestigious 2023 Property Awards, and we couldn't be more proud of our talented and hardworking team. 
We've got an excellent team
Our success is not just down to luck or chance, but rather the result of our unwavering commitment to excellence and customer satisfaction. At Boothroyd & Co, we firmly believe that the quality of our people is what sets us apart from the competition. We have a diverse team of professionals with blended experiences, ages, and backgrounds, who all work together seamlessly to ensure that nobody is waiting or held up. 
We take pride in our roles
One of the key factors behind our success is our culture of autonomy, where everyone owns their roles and is fully empowered to make decisions and take action. Our Lettings Manager, Caroline, is constantly liaising with the team to ensure that everybody knows what they're doing and that everything runs like a well-oiled machine. 
We actively use our CRM
Our customer relationship management (CRM) system is also a critical part of our success. It runs smoothly, and all notes and updates are dealt with immediately, ensuring that our vendors never have to rely on just one person. This level of efficiency and responsiveness is what sets us apart and is one of the reasons why we have won the 2023 Property Awards. 
Our customers take priority
But above all, the award is all about the customer journey. We're proud to say that our team is committed to providing an outstanding customer experience from start to finish. From the moment a client walks through our doors to the moment they sign the lease, we are there every step of the way, ensuring that everything goes smoothly and that our clients are happy and satisfied with our service. 
How Boothroyd and Co measure up
In a town with quite a few estate agents, Boothroyd and Co have won every award since its inception. We're very proud of that; it's an acknowledgement of the standards and service we maintain. And we don't go out looking for awards, so when they are given to us it's all the sweeter.  
We'd like to extend our heartfelt thanks to all our clients for their trust and confidence in us. It's an honour to be recognised for our hard work and dedication, and we promise to continue delivering excellence and exceeding expectations in the years to come.  
Boothroyd & Co have been offering exceptional service to our buyers and sellers in Kenilworth for decades, and we are committed to maintaining those standards. These awards demonstrate that we do that better than any other agent in this town!  
So, let's raise a glass to our Lettings team, and to Boothroyd & Co's continued success! Cheers! 
If you're planning on letting or buying a property in the Kenilworth area, then please do contact us. Our award-winning agents will be happy to help you.