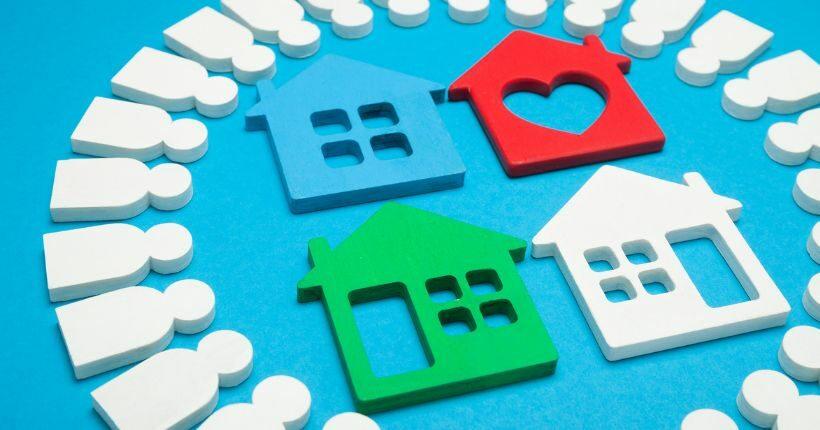 Essential Tips for Landlords: Maximising Returns and Tenant Satisfaction
Property is an excellent investment that can generate passive income for years and often increases in value with every year. However, being a landlord and successfully managing your property and tenants can be a bit of a minefield, especially when you're just starting out.  
To help you, Boothroyd & Co have put together our top tips for maximising returns on your property and ensuring your tenants stay satisfied. After all, good tenants who pay on time and who you can trust with your property are like gold dust. 
Screen your tenants 
In the current market, landlords may find they have the option to choose from a large pool of tenants. Whilst having a lot of options, it is important that you understand how to screen your tenants properly in order to find the best fit for you as mistakes made at this stage can cause problems for you further down the line. 
A good agent can help to guide you towards the most suitable tenants for you but if you'd like to do it yourself, it's vital that you get evidence of an applicant's income, credit status and any rental history that they can provide. Ensure that you get copies of appropriate documents and don't just take their word for it. References are important here.  
Research rental rates and agree the terms of tenancy 
Research is incredibly important – put your rent too high and you won't find anyone to rent your property but too low and you'll struggle to make a profit. Again, good agents will be able to examine your property and give you an accurate idea of how much to charge but if you want to go it alone then websites like Rightmove and Zoopla are a good place to start. 
Add in property information that accurately represents your property and look at how much similar properties in the area are being advertised for. This will help you decide on your own price. You can also get some marketing ideas from these websites too. 
For example, if your property is spacious and near to a school advertising it toward families may help you find your ideal tenants. Similarly, if your property is near a university, you may wish to look for student tenants which could be idea if you'd rather offer fixed term contracts (more on that below). If your property is going to have more than four tenants, make sure you get in touch with your local council to check whether you need to register for multi-occupancy.  
Before a tenant moves in, it's important that you agree with the tenant the terms of tenancy. Always get this done in the form of a written tenancy agreement and set out the terms and conditions in detail.  
Tenancies can be for a fixed term, for example, 6 months or can be in the form of a 'rolling tenancy'. Rolling tenancies essentially renews on a month-by-month basis. Remember, that even if you opt for a rolling tenancy, you will still need to serve the tenant notice if you want to take back possession of your property. Again, it is important to get this written into the tenancy agreement. 
Both fixed term and rolling tenancies have their benefits, so it's important to consider whether you want to let your property out long term or whether you'd just like it occupied for certain periods of the year. 
Make your inventory
An inventory list is a detailed list of all the furnishings, fixtures, fittings, and sometimes even the condition of the property, that are provided by you as the landlord as part of the rental agreement. It typically includes items such as furniture, appliances, kitchen utensils, linens, and other household items. The purpose of an inventory list is to document the condition of these items before the tenant moves in and after the tenant moves out, to determine if there are any damages or losses that the tenant may be liable for. 
Don't forget about property maintenance and repairs
Before your tenants move in, make sure you discuss who is responsible for property maintenance and repairs. Generally, landlords will be responsible for big repairs such as plumbing or building works, however, smaller maintenance jobs like mowing the lawn usually fall to the tenants. Try to make sure that all repairs are done swiftly as this helps foster a relationship of trust with your tenants. 
Get all of this agreed in writing and take a suitable security deposit to cover costs if your tenants fail to stay on top of maintenance, report repairs, or actually damage the property themselves. Under the 2004 Housing Act, security deposits must be paid into a deposit protection scheme within 14 calendar days of being received by the landlord so make sure you get this sorted. 
Don't forget to take out insurance. Many landlords aren't aware of this but the law states that landlord property insurance is needed to cover rented properties as general home insurance is not usually adequate to cover third party. Having specialist landlord insurance also enables you to limit your exposure risk and, in some cases, can cover you if your tenants don't pay when they should. 
Get clued up on your legal obligations
This one is really important as residential tenancies come with a lot of complex controls and regulations ever since legislation was introduced in 1915. It's essential that you're clear on your responsibilities and what penalties you could receive if you fail to comply. These penalties can range from civil action to criminal prosecution.  
The main areas of legislation concern: 
Energy Performance Certificates (EPCs) 
Gas Safety 
Electrical Safety 
Smoke and Carbon Monoxide Detection 
The Housing Health and Safety Rating System (HHSRS) 
These can be complex so if you're just starting out as a landlord or if you're struggling to understand all your responsibilities, it can be really beneficial to get an agency in to manage your property. They can ensure you're fully complaint and help you to avoid any nasty surprises further down the line. 
Want to let out a property? Contact us today to find out how we can help make the whole process easy for you.