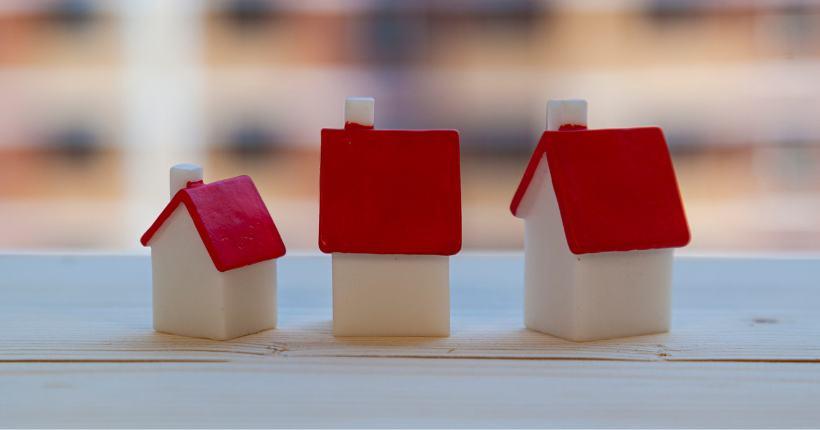 Rising Mortgage Costs: Buy-To-Let Could Be The Way Forward
If you're thinking about becoming a landlord, familiarising yourself with the fundamentals of buy-to-let mortgages will help you avoid any surprises down the road. Assuming you don't have enough money saved up to pay upfront, you'll need a "buy-to-let" mortgage designed for purchasing and renting out residential properties.
Buy-to-let landlords are on the rise
Investing in real estate has long been considered an effective way of generating an additional income, although buy-to-let landlords also need to adapt to new regulations so it's rarely a totally 'hands-off' investment.
The demand for rental properties in the UK has been on the rise, and the market as a whole has shown remarkable resilience in the face of recent economic instability. 
Most people think that real estate is a good long term investment. And the best returns are often enjoyed by those landlords who choose to invest in desirable areas, hold on to their properties for the long haul, and enjoy both stable rental income and capital appreciation.
More properties are being bought by landlords
In the first three months of 2022, landlords in Great Britain purchased 42,980 properties. This amounts to £8.5bn, which is over twice the amount reported before COVID in the first quarter of 2019.
Also, for the first time since 2016, buy-to-let landlords have purchased more properties than they have sold. This is evidence of the thriving private rental market.
The number of properties available for buy-to-let recently hit a new high of 8.7 million. The United Kingdom's rental market is the fourth largest in the world as a result. 
How can landlords get the best deal?
Many prospective landlords, especially those with fixed-rate mortgages whose terms are soon to expire, will be wary of the growing cost of buy-to-let financing in the coming months.
Though the market will continue to be volatile for the foreseeable future, there are measures you can take to lessen the blow of mortgage rate hikes:
Keep one step ahead
Keep a close eye on the market and give yourself months to prepare for your next mortgage purchase. Generally, you can start talking to lenders about a new interest rate six months before your current agreement is up.
Consider every expense
If you can afford the early repayment fees, it may be worth it to get out of your existing agreement and into a new one that offers a lower interest rate, despite the higher initial payment.
Get professional advice
Consult a professional broker to help you weigh up your alternatives and select the contract that's right for you.
How can Boothroyd & Co help you?
We love helping new investors, and we're happy to work together. We're a long-established family business with plenty of expertise to help you along the way. We know what to look for, how to assess the risks, and where find exciting opportunities for landlords. We can help to take away the stress. There's a lot of doom and gloom in the media around housing, but there are some smart opportunities in the market at the moment; you just have to know where to look (and we do!) 
Want to talk about your options for buying, selling, or letting? Get in touch!