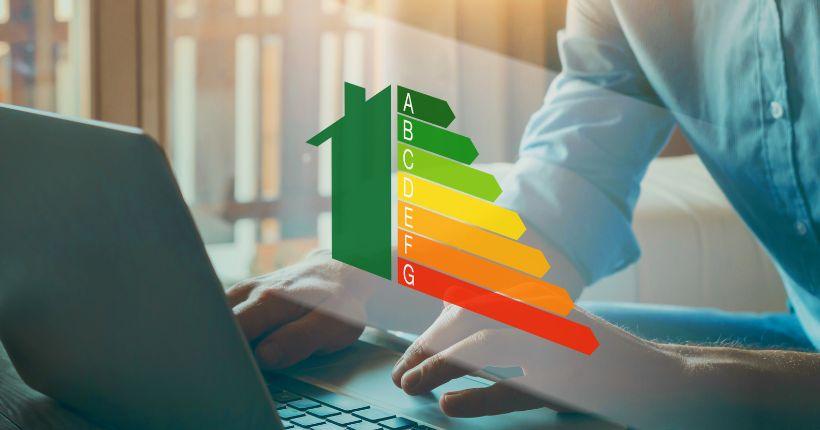 The Cost Of Living Crisis – Rise In Tenants Making Decisions Based On Efficiency
With the cost of living crisis affecting many people in the UK, it's no surprise that tenants are seeking properties that suit their budget, but won't break the bank in additional costs. As a result, more tenants are now using the efficiency of the property to decide whether or not they want to rent it or find somewhere else.  
Survey says!
A survey of over 1,000 private renters conducted by Shawbrook found that energy efficiency is becoming an increasingly important factor for renters when choosing a property. The survey showed that young private renters are particularly engaged in energy efficiency, with 72% of renters aged 18-34 saying they always check the EPC rating of a property before making any decisions. This is compared to 52% of those aged over 55 years old. 
Interestingly, the research highlighted a significant knowledge gap surrounding energy efficiency ratings. Only 7% of respondents felt they 'know a lot' about EPC requirements, while a quarter (27%) of tenants say they have heard of EPC requirements but 'don't know anything about them'. A further quarter (27%) had never heard of them, with half (56%) of renters admitting to not knowing the rating of their current property. Regardless, those who are looking to rent, are looking at energy efficiency. 
This trend is in line with the UK government's goal of reaching net-zero carbon emissions by 2050. The government has been actively encouraging people to make energy-efficient choices, and this has led to the increasing availability of energy-efficient technologies such as smart thermostats and LED lighting. 
Energy efficiency + older buildings = harder work
However, there's still work to be done to improve rental properties' energy efficiency, particularly in older buildings that may be harder to retrofit. Landlords are encouraged to make energy efficiency improvements, which benefit the environment and lead to cost savings for both landlords and tenants. It really is a win-win situation. 
Benefits of energy efficiency
By making energy-efficient improvements, landlords can save money on their energy bills, which they can pass on to their tenants in the form of lower rents. Tenants, in turn, can save money on their energy bills, which can help them to manage their finances more effectively. 
The benefits of energy efficiency are not just limited to financial savings. Improving the energy efficiency of a property can also make it more comfortable to live in, reducing the likelihood of damp and condensation, and improving air quality. 
Energy-efficient improvements can also increase the value of a property. As more and more people become aware of the impact of climate change and environmental issues, energy efficiency is likely to become an even more important factor for renters in the future. 
So what should I do?
The rise in tenants making decisions based on efficiency is a positive development for both the environment and tenants and landlords alike. Landlords should embrace the change and be actively looking to provide these improvements. Doing so can help reduce their carbon footprint, save money on their energy bills, and make their properties more attractive to potential renters. 
The message is clear: energy efficiency is no longer an optional extra – it's an essential part of modern living. So, whether you're a tenant or a landlord, now's the time to start thinking about how you can make your property more energy efficient. The benefits are clear, and the costs are minimal – so what are you waiting for? 
If you're a landlord or a tenant looking to improve your property's energy efficiency, many resources are available to help you get started. From energy-saving tips to government-funded grants, there are plenty of ways to make your property more efficient and reduce your carbon footprint. Get in touch and we'll be happy to help.