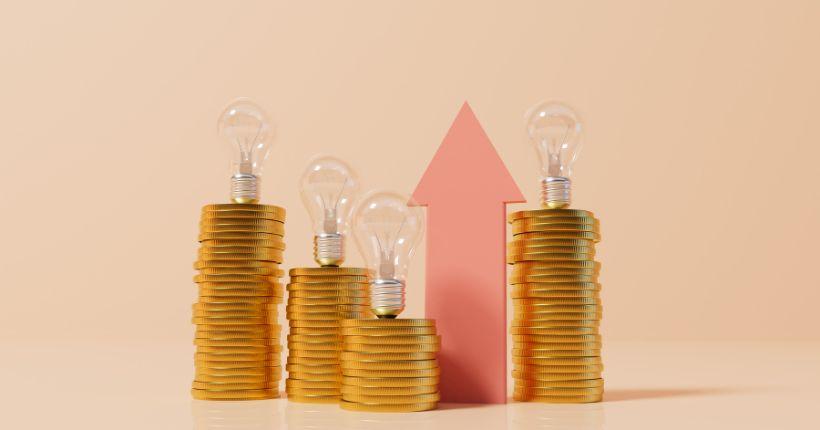 How Can I Reduce Energy Costs In My Home?
Nobody should be afraid about being able to heat their home or cook their meals, but sadly that's an issue out of our control. Rather than panicking, we've combined some of our best tips and simple steps to help save energy and trim your household costs.

Unplug devices
We know, it's said over and over, but it's so important to unplug devices when they're not in use. Keeping devices on standby can cost you an extra £65 a year, which is unnecessary when most appliances can be turned off at the wall without upsetting their programming. A smart plug, or a standby plug, could be a good investment for you to allow you to turn off all your appliances at once. What's even better is smart automated devices will detect when you're not using a device and will turn off the power supply without you having to think about it. Most modern devices consume much less power while on standby than they used to, so you might not save the full £65, but can still be worth doing as all devices will still use a small amount of power, and this can add up.

Draught-proof your home
Draught-proofing is one of the cheapest and most effective ways to save energy and money. To draught-proof your home, you should block up unwanted gaps that let cold air in and warm air out. Saving warm air means you'll use less energy to heat your home, so you'll save money as well as making your home snug and warm. If you have an open chimney, draught-proofing your chimney when you're not using it could save around £90 a year, so get draught-proofing!

Switch to energy-efficient appliances
Tumble dryers and fridges are two of the most energy-intensive appliances in your home. If you replace these with more energy-efficient models, it can cut electricity usage by half and reduce your electricity bills. We know this is a pricey change though, so another option is to install heat pumps or buy an electric drying rack when it's not possible to dry your clothes outside. If you do have the budget, carefully cleaning and maintaining appliances will keep them efficient.
Drying your clothes indoors on an airer can cause problems with condensation and damp though, especially in old and poorly-insulated homes, so it's best to dry your clothes outdoors whenever the weather allows. If you need to dry clothes indoors, open the window and close the door of the room where the clothes are drying, so moisture can escape rather than circulate around your home.

Install a smart thermostat
Smart thermostats can make your heating more efficient by only warming the rooms you are using. They learn how long it takes to heat your home, so they can have it at the right temperature at exactly the right time. If you installed room thermostats, programmers and thermostatic radiator valves, you could save around £75 a year.
Smart monitors won't save you money, at least on their own. Smart meters simply replace your existing gas and electricity meters (one for each), measure your usage and automatically send meter readings to your supplier each month. The way it saves you money as it can help you identify ways to save energy via the in-home display that comes with your smart meter, for you to reduce your usage.

Heat the person
If you want to stay warm indoors, it's worth looking at the advice given to those bracing the cold outdoors. Layering clothes is a good way to keep yourself warm so you don't have to turn on the heating quite so often. It's also said that if your feet are cold, the rest of you'll feel cold too. Try wearing slippers or fluffy socks to keep yourself warm, particularly if you have hard floors. For more ways to heat the person, check out this useful article from Money Saving Expert.

Need help with your bills?
If you've tried to save energy by limiting your usage but are struggling to pay your bill, contact your supplier and see if they can help. You may be able to negotiate a payment plan if your energy bills are becoming too much for your budget.

Do you have any tips we've missed? Contact us so we can add them in!