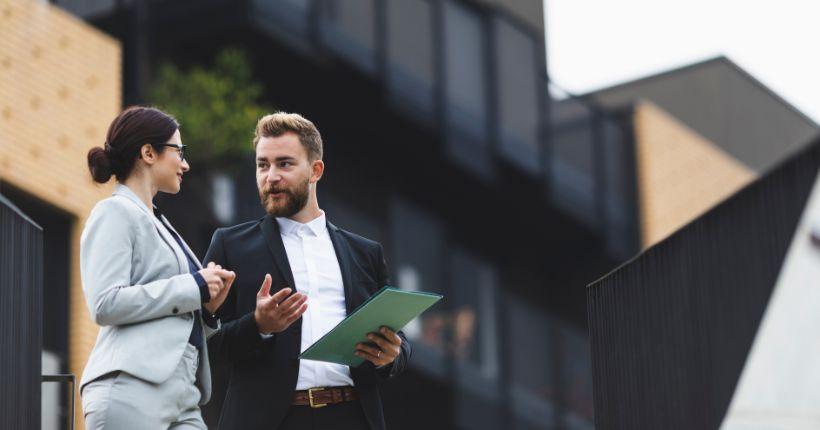 Estate Agents – 5 Reasons Why Transparency Is Key
Let's be honest, estate agents are often seen as not always being entirely upfront about the process and the fees involved in buying, selling, or renting a property. In today's digital age, the expectations of clients have changed dramatically. People expect instant access to information, and they demand transparency from the businesses they work with. The same holds true for estate agencies, who must be able to provide their clients with all the information they need to make informed decisions about buying or selling a property. 
So we think that finding an estate agent that's unafraid to be realistic is more important now than ever before. With many other agents promising results that aren't possible, it's easy for buyers and sellers to get caught up in false expectations. At Boothroyds, we believe in transparency and honesty with our team, buyers, sellers, tenants, and suppliers alike.  
Don't hide from the truth
Transparency is key, and there's no point in burying your head in the sand. It's key we're open and honest. There's no point in pretending things are rosy when they're not. At Boothroyd, we understand that the current situation in the housing market can be difficult, but we're here to help our clients navigate it with honesty and openness. 
Improve the client experience
At Boothroyd & Co we try to be transparent about the steps involved in buying or selling a property, even during tricky times, so our clients are more likely to feel like they are in control of the process. This can help to reduce stress and increase the overall satisfaction with the experience. Focusing on client experience and transparency is important to us, as our reputation in Kenilworth and beyond is something we pride ourselves on. When our clients feel like they are working with an agent who is open and honest, they're more likely to recommend our services to others. This can help to build a strong reputation in the industry and increase the number of referrals and repeat business, which we love. 
Building connections 
One of the most important things for us at Boothroyd is building strong relationships and rapport with our clients. Being honest and trustworthy is essential to great working relationships. And when it comes to valuing properties, we take a realistic approach. While agents are continuing to value, Boothroyd is trying to be as realistic as possible with the current speed of changes. The advice we give is honest and helpful. Now isn't the time run and hide, it's time to take everything into consideration and have a competitive eye. It's about being real with the circumstances that we're being given. It's critical we get the prices right for our customers. 
Your success is our success
At Boothroyd, we see ourselves as stakeholders in the sale of your home. We don't achieve what we need to achieve until you sell your home. It's a two-way street, and we need to look at what the market is telling us and take that information on board. Due to our experience, we've been through these struggles with housing before and we'll most likely go through this again. The importance is to remain calm, and honest. 
Although the housing market isn't great right now, it's not all bad. There are still so many opportunities out there. By working with an estate agent who is transparent and realistic, you can navigate the market and find the right opportunity for you. 
At Boothroyd, we're here to help you do just that. Contact us today.