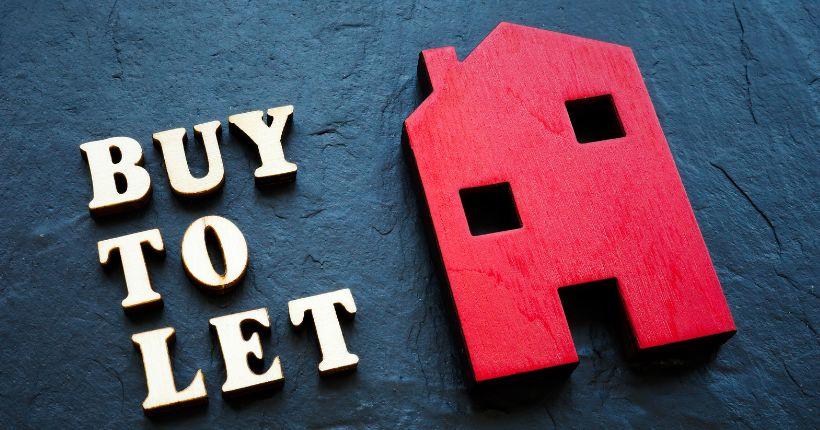 Should We Expect To See A Rise In Buy-To-Let Landlords In 2023?
It's no secret that the lettings market is currently soaring. The current supply-demand imbalance across the UK rental market looks set to endure as fewer households move across into owner occupation and demand for rental properties increases further. 
Demand for rental properties looks set to continue into 2023, and forecasts of rising rents and falling prices suggest we could see a rise in yields across the board. But the cost to service debt will remain a key issue for more highly indebted landlords. The purpose-built UK Build To Rent sector is expected to outperform the wider UK rental market in terms of rental value growth. 
The effects of higher interest rates
Though it's predicted that interest rates will rise further as a recession looms, it's not expected that the rates will remain high for long. 
The interest rates on buy-to-let mortgages have increased substantially since the beginning of the year, following the recent drop in the financial market. The average cost of a two-year fixed-rate mortgage for an investment property has sharply increased from 2.94% at the start of 2022 to 4.30% at the time of writing. 
 Tracker mortgages, which have a rate dependent on the Bank rate, currently have better value than fixed-rate mortgages, with 2-year buy-to-let deals averaging 3.30%.  
Ultimately, the mortgage market is currently in a state of flux. If investing for the long term, interest rates will always fluctuate, but over 5-10 years this'll balance out. If you're investing for the long term, you shouldn't be overly concerned about short-term implications. 
Are you due to re-mortgage soon?
If you are due to re-mortgage on more than one buy-to-let property in the near future, you may decide to protect your investment by opting for different mortgage terms on the properties in question.  
Potential investors may want to consider using savings to reduce the amount needed to borrow through a mortgage if there is a possibility to qualify for a lower loan-to-value tier. This could be 10% or even 5% more of the total value. 
In the long term, this will be beneficial as there is less to pay back, and you will be more likely to qualify for the most competitive rates that lenders provide.  
The demand for rental properties
In contrast to the high mortgage rates, the attractive market prices of properties still present a great opportunity for investors. according to the latest Rental Market Report by Zoopla, there's been an increase in rent prices to an average of £1,051 pcm across the UK. 
This sharp rise is due to the low supply of properties in response to the ever-growing demand for properties in the sector. As taxes have risen and regulations on properties have increased in the past few years, several buy-to-let landlords have sold their properties, therefore leaving the sector.  
The result of this is there are too few properties in the private rental sector to meet the demand of people in the country. The number of available properties on the market to rent is currently around half the number of properties available over the past five years. In addition to this, people looking to rent a home is 142% higher than five years ago. This trend is expected to continue in 2023, causing a further increase in rental prices.  
Essentially, when it becomes more difficult to buy a property due to interest rates rising or mortgage products being more restricted, more pressure is felt on the rental market. Often during economic difficulties rents rise, and they don't fall. 
Properties on the rental market are consistently being snapped up on the same day they are listed, often with 20+ enquiries. 
Why BTL might be a good option for buyers in the current climate.
If you are tempted to become a BTL property investor, now may be a good time to do so, whilst remembering that no investment is without risk.  
Make sure you do your research first and be especially thorough if you are new to the sector. Experienced landlords will look at current trends in rent prices and the potential for capital appreciation when calculating anticipated rental yields.  However, past performance isn't necessarily an indicator of future performance; just look at the last few years!  
Carefully research the local market, to spot your niche and opportunity to respond to demand from tenants, for your best chances of success. With new legislation coming in for landlords, make sure you're willing to make the commitment required by law. 
Boothroyd & Co have the experience and knowledge to advise those thinking of letting out properties and can help you succeed. Contact us today.