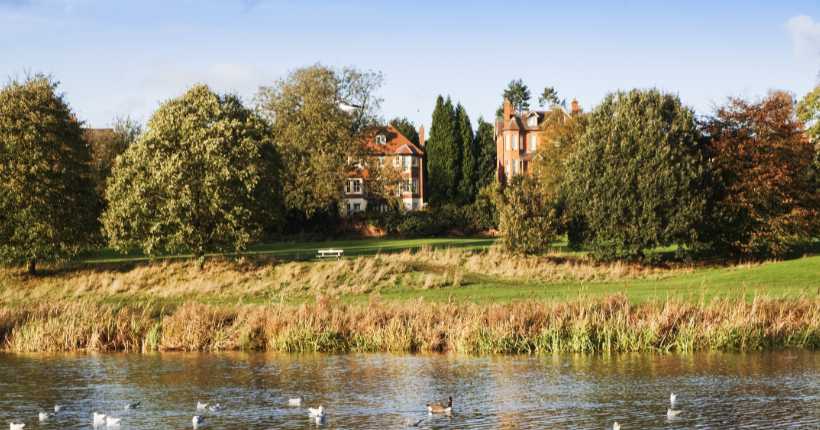 What Does The Autumn Statement Mean For Kenilworth Homeowners And Buyers?
Jeremy Hunt announced lots of changes in the Autumn Statement and, overall, it was a far less optimistic occasion than the earlier Mini-Budget presented by Kwasi Kwarteng. Housing and property didn't receive much attention during the Statement with few new initiatives or schemes put forward. However, there were still a few things that are worth being aware of so here's a simple breakdown of what you need to know.  
What do I need to know about the Autumn Statement 2022?
Stamp Duty Land Tax (SDLT)
This is what we all usually just call Stamp Duty. While most initiatives and tax cuts announced during the earlier Mini-Budget have subsequently been reversed, the changes to SDLT have been left untouched. This means that the threshold as which you must pay SDLT is: 
– For all buyers on purchases up to £250,000 (up from £125,000). 
– For first-time buyers up to £425,000. They will also be able to claim relief up to £625,000. 
So, on a property priced at £250,000, you will pay £3,750 less than you would have done previously.  
Social housing rent increases are capped
People living in shared ownership properties will see any possible rent increase capped at 7% from April (instead of 11% due to the current rate of inflation). This is because social housing rent increases are linked to the Consumer Price Index (CPI) plus 1% and, until now, inflation remained at a low level. However, with the CPI hitting 10.1%, this would have resulted in rent increases exceeding 11%.  
Capital Gains Tax (CGT) allowance thresholds reduced 
The tax-free allowance is currently £12,300 but will reduce to £6,000 in 2023/24 and then again to £3,000 in 2024/25. So, if you are due to pay, for example, £54 in CGT at the end of this financial year, the equivalent tax will be £1,620 in 2025. 
The triple lock on pensions
The Government committed to honouring the triple lock on pensions, which will also see state pensions rising by 10.1% (i.e., in line with inflation). There will also be £300 support payments to pensioner households next year.   
Reasons to remain optimistic about the local Kenilworth housing market
It's understandable if you're feeling down about the current cost of living and the tax rises announced in the Autumn Statement. We're all feeling it. However, there are still reasons to be optimistic about property prices (if you're a property owner) or property available (if you're looking to buy). Here are a few things to bear in mind:  
Kenilworth is home to a lot of development so, in the medium to longer term, there will be even greater opportunities in the area. The Kenilworth Gateway is a perfect example of this. 
The average property selling price in Kenilworth (and Warwickshire) has remained buoyant (see below) with only small blips for the 2009 recession and COVID-19.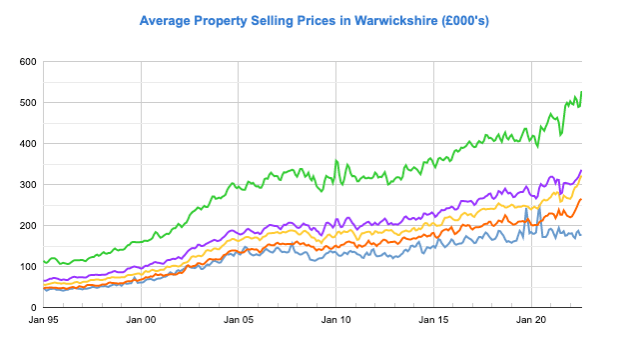 Image credit: Home.co.uk 
Letting a property (and gaining a second income) rather than selling remains a viable option with strong demand within the local area.  
Want to talk about your options for buying, selling, or letting? Get in touch!