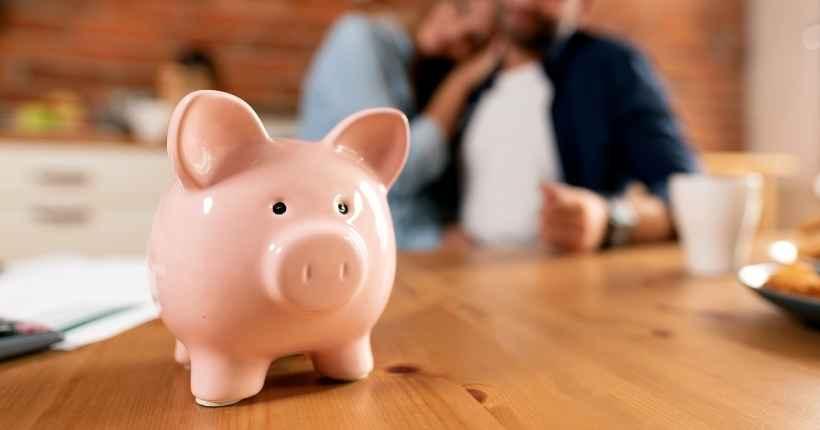 Buying a Property? Here's How to Work Out Your Budget
If you're in the market for a new place to live, it's vital that you give some thought to how much money you can reasonably afford to spend on a house. Take a look at our top recommendations for determining a realistic moving budget.
If you're a first-time buyer
Several primary factors will determine how much you can afford to spend on your first home:
The size of your deposit
Clearly, the greater the size of the deposit you have, the more flexible you'll be in your choice of property. The average down payment is between 10 and 15 per cent of the home's price, and 20 per cent is the sweet spot. There are pros and cons to putting down as little as 5% on a home through government programmes for first-time buyers or through certain mortgages.
Finding a mortgage that only requires a 5% down payment may not net you the best interest rates, because customers who pay a larger deposit are considered less of a risk to the lender.
Your financial reputation
To qualify for a mortgage, the bank or lender must decide that you are a good risk. They must have faith in your ability to repay the loan.
Debts
Clearing up your major debts should come first. If you currently owe a lot of money, a mortgage lender is less likely to offer you more. To improve your chances of getting approved for a mortgage, pay off as much of your debt as possible.
Credit Score
You can easily determine how a lender would see you by checking your credit score. If you have credit report problems, an app like Clearscore can help you fix them and improve your score. A better mortgage rate and terms are more likely the higher your credit score is.
Owning on finance
Owning many financed assets, such as furniture and vehicles, can be treated as a large amount of debt. Before applying for a mortgage, it is wise to pay off as many financed products as possible.
Talk to us today if you need help with mortgages.
What can you afford per month?
It's more complicated than just checking your savings and applying for a mortgage. Two other factors will be considered by mortgage servicers while reviewing your application:
The x 4.5 rule
Lenders will typically give no more than 4.5 times your annual salary to protect themselves against those who are unable repay their loans. If you're buying with someone else, your combined salaries will allow you to qualify for a larger mortgage.
Your monthly spending habits
Lenders may view you as a higher risk if you consistently end up in the red at the end of the month or if you spend all your money on entertainment like going out to bars, restaurants, and clubs. Even if an underwriter checks your bank statements, it usually only goes back a few months. Try to straighten out your finances.
Monthly mortgage payments
Historically, mortgage payments were far more affordable than rent, but this is no longer necessarily the case. A mortgage calculator can help you estimate your monthly payment; however, it is important to keep in mind that the length of your mortgage term will have an impact. Getting a mortgage for 30 years instead of 20 will reduce your monthly payments but result in a higher total cost due to the more interest earned.
The risk of falling behind on your mortgage and going into debt increases if your monthly payment is too high. This is why the underwriters need to review your bank records to make sure that the monthly payment on the mortgage you're approved for is manageable.
The Mortgage Advice Bureau has the knowledge and experience to guide you to the best mortgage option for your needs and we recommend speaking with them.
Working out what price property you should consider as a first-time buyer
Starting with your annual salary is a good place to start if you have a down payment saved up, no outstanding debts or financed purchases, and a good grasp of your credit score.
A combined annual income of £46,000 would be the result of two people each making £25,000 and the other person earning £21,000. You can estimate how much money you will receive from the lenders by multiplying this number by 4.5: £207,000.
After adding in your down payment, this will be your maximum budget for viewing rental properties. That means you may look at homes priced between £220,000 and £230,000 with a deposit of just £20,000.
If you want to increase your budget but there aren't many properties available in your price range, you may decide to save up a larger down payment.
If you've got a home to sell
What you can afford when selling your current house and buying a new one depends not just on your income as mentioned above, but also on the amount of equity you have built up. You'll be in a better financial position to make a down payment and other purchases if you've repaid your current mortgage to a significant extent.
If your existing property is worth £350,000 and you've paid off £155,000 of it, that £155,000 represents your equity and can be applied toward or used in place of your deposit. The remaining money will be paid to the mortgage lender.
The same 4.5 rule and income-based guidelines apply, but because you have a mortgage payment history, you may be eligible for better mortgage terms.
Remember that the asking price for your current property may not be the price you end up getting, depending on the market. Determine the lowest price you can accept for your property and refuse any offer that is less than that. Consider the commission your real estate agent will receive from the sale too.
Another cost to consider is the marketing of the house you're selling. Here at Boothroyd and Co we offer free valuations and marketing advice, as well as a competitive fee structure. If you're looking to rent out your property, we have a letting and management service, so get in touch.
Location and area can impact budget
The cost may increase or decrease depending on the location. Think about the price range you determined by answering the questions we posed above and evaluate whether it's enough to purchase the desired property in the preferred neighbourhood.
There are trade-offs to be made if it doesn't. Either shift your focus on a different part of town or a different kind of house or delay your purchase until you've saved up a larger down payment or have a higher salary.
Compromise is your new best friend
Compromising on location
If the desired location is out of your price range, try expanding your search area or moving further away from conveniences that could increase the cost. Property prices tend to be higher near public transportation, so if you don't need to be close to it, look further afield.
Extending your search radius may yield significant savings, even if you're only going to be driving an extra 15 minutes.
Maybe deciding that relocating to an entirely different area is the best course of action because it offers the same conveniences, schools, public transportation, and employment prospects, at a much more affordable level.
Compromising on property type
If budging on location isn't an option, consider choosing a different type of property. Apartments are typically less expensive than houses, and leasehold properties are less expensive still (though do be aware of ground rents and other associated costs).
If you're willing to put in a little extra work, you might be able to save money on a home that needs a little (or a lot) of TLC. However, you should always have a survey to make sure there aren't any hidden problems. Likewise, homes without parking or a garden tend to be less expensive. We have a survey service, so please get in touch before signing anything.
You may also pick a house that lacks some of the features you're looking for, but has room to expand should you ever decide you need an extra bedroom or a larger kitchen.
Extra costs that are easily forgotten
There are many hidden expenses associated with purchasing a home that can make it difficult to budget for the property.
The costs of conveyancing, surveys, estate agency fees (if you're selling), mortgage arrangement fees, Stamp Duty (unless you're a first-time buyer, in which case you may be exempt), and others remain the same whether you hire a removals crew or move your belongings yourself.
You also need to consider your spending. Some spending is more like background noise such as food shopping, entertainment budgets, Wi-Fi, maintenance, utility bills, emergency fund, and holidays or day trips.
To conclude
While there are many factors to think about when creating a budget, the 4.5 rule is the most important one for figuring out how much you can borrow, how much you need to put down, and how much you want to spend overall.
If you do your homework on real estate websites and have a clear idea of the types of homes that fall within your price range, you'll be ready to find the perfect place to call home.
Are you ready to find your new home? Contact us today, we're here to help!