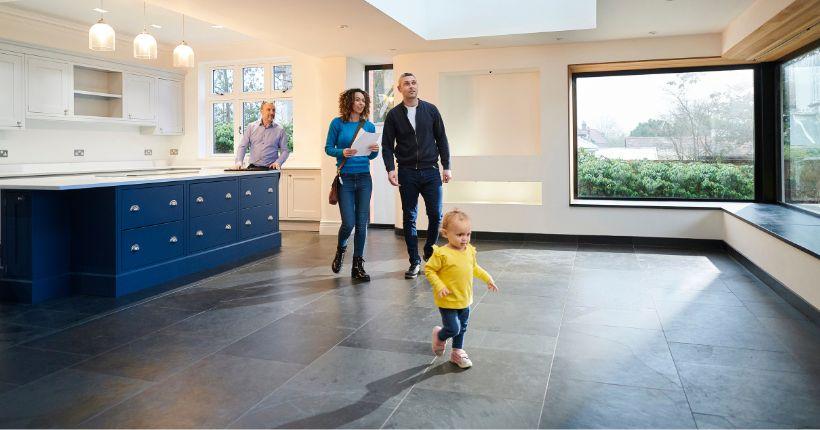 The Pros And Cons Of Open Days
Open days, or open houses are becoming increasingly common among estate agents. The terms are used interchangeably throughout this article and in the day-to-day. They are now more likely to consist of a series of scheduled, back-to-back appointments than a free-for-all where anyone may show up to look around. Would an open day be right for your house sale? Let's look at the pros and cons.
Pros of a property open day
Convenience
No question about it: it's annoying having potential buyers schedule viewings of your home at all hours of the day and night. Having the estate agent show the house doesn't mean you have to be there during the showings; nevertheless, you will still need to make sure it's spotless and presentable every day. With an open day, you only need to ensure you have a show home level of perfection for one day.
To be clear, we aren't saying you have a slobby lifestyle: most people don't keep a perfect home around the clock. So, if you hold your open house on the same day as all the viewings, you'll only need to do one deep clean. Afterwards, you can go back to however you feel comfy: kick off your shoes in the middle of the floor, leave your coffee mugs in the sink, or your carpet unvacuumed.
It's a fast way to get an offer
It may take a while to get an offer if you pursue the traditional approach of scheduling viewings for when it's convenient for potential buyers. The high volume of visitors during an open house increases the likelihood of receiving an offer soon after the event.
It can create a bidding war
A property open day can create urgency in potential buyers. They observe other people looking at the house and realise that if they want it, they need to make an offer soon. Not only that, but they are conscious that the offer they make must be competitive if other people seeing the home make a higher offer. You snooze, you lose!
Cons of a property open day
It can be off-putting to buyers 
Most of us Brits like to keep to ourselves. Instead of going house-hunting with a large group, we'd prefer to explore the property on our own. If buyers only have 10 minutes to look at a house, they may feel rushed and pressured to rush through it without giving it their full attention because they know there are other people waiting outside.
Not everyone is comfortable with the idea of treating the purchase of a home like a competition, and some purchasers may be put off by open houses that encourage competitive bidding.  This may lead them to pass on properties that are holding open houses.
It's not always convenient
An open house may be handy for the seller since you only must clean the house and have visitors once, but it may not be ideal for the buyer because they have no control over when they can view the property. This eliminates some potentially perfect buyers due to scheduling issues.
It can cause buyer's remorse
A buyer who feels under pressure to make an offer can often get swept up in the excitement of an open day and the sense of competition. They then change their mind when they come back down to earth and have taken time to reflect further.
So, is a property open day for you? Contact us today to talk through your options and find the best way to get your house on the market.