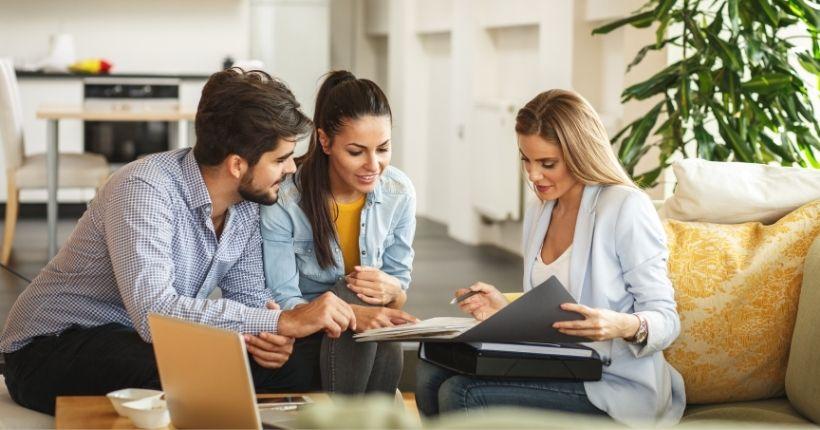 Top 10 Questions to Ask When Choosing an Estate Agent
If you're thinking of selling your property this year, then you're not alone. It's anticipated that 22% of homeowners are considering moving home in the next 18 months. That means a lot of houses on the market at any one time, which is great if you're the one looking. You'll have a level of choice rarely seen over recent years.
But first you need to find the right estate agent to sell your home for you. That means it's time to get to work. Take an afternoon to invite agents over and put them through their paces. Naturally you want their opinion on the value of your property. But then, you also need to know what level of service they'll provide and how reliable and communicative they'll be.
Your home is most likely your single biggest asset, so don't be afraid to ask probing questions to show off their knowledge and experience. You'll find that good agents will shine because they clearly know their stuff, while others wilt under the pressure of your scrutiny.
Compare the services estate agents provide
Every agent will provide a different service, and you need to be able to compare the key support you need. So, start by creating a benchmark. Here are 10 questions that any reputable agent should be able to answer, which you can use as a base.
How many houses do they sell in an average month?
How long, on average, does it take for a property to sell?
Of all the properties they sell, what percentage achieve the asking price?
What similar properties to your own have they sold, and how does yours compare?
Are there improvements you could make to your own house to improve its saleability?
Ask them to tell you about their team, and the people who will be involved in selling the house. (Bear in mind that the agent you're speaking to now is rarely the one in the office meeting prospective buyers.)
What are their Covid viewing procedures to keep your living environment safe?
What commissions do they earn from the sale of your house, from solicitors, and from arranging mortgages?
What awards have they won and what were the criteria for judging the entries?
What has the agency sold recently that you might be interested in buying?
Things to consider when picking your estate agent 
As well as wanting an agent that is competent and easy for you to work with, you also want one that will appeal to buyers. A phrase we often use is 'to offer my clients exceptional service, I have to offer that same exceptional service to buyers'. So, look at the agency through the eyes of a potential buyer.
Consider their website. Is it easy to navigate and identify potential properties? What level of detail do they provide about the individual properties? Do they have good photography and helpful floorplans? How much information do they provide about the local area and the benefits of your location?
An agency that provides plenty of accessible detail about your property will bring you more viewings, a better price, and a faster sale, because they're offering quality information that buyers want to know from the start.
How not to choose your estate agent
There's one key question that you want to know, but it should not form the basis for your choice. That is, "How much do you charge?"
In your first meeting with the agent, that question shouldn't even enter your head. Choose your agency based on getting the best outcome, and not the cheapest service.
When you've chosen the agent that you want to help sell your property, then you can negotiate a fee based on the service they will provide. But even then, consider how they negotiate. A good agent will put up a fight to secure themselves a fair fee. If they were to acquiesce too easily on the fee you pay, what will they do when they're negotiating your sale price?
We understand that selling your home is a big decision and there's a lot to consider. Our award-winning team are on hand to offer help and advice. If you would like to discuss a free valuation and receive some marketing advice, give us a call.