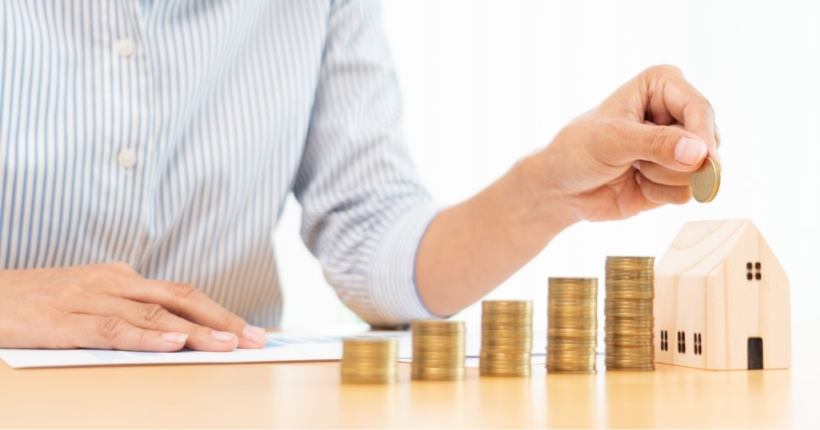 House Prices in Coventry Increase by an Average of £51 Each Day
With house prices increasing by £51 a day, and more people on the move than ever, what can you do to take advantage of the fast-moving market and get your property sold?
You're probably aware that house prices have been increasing all year. In fact, they've hit record highs so far. For first-time buyer, getting on to the property ladder can be a challenge. However, it seems that plenty of newcomers to the market are prepared to go for it, with the number of first-time buyers increasing this year according to Zoopla.
Getting your first mortgage requires an average income of £54,000 here in the Midlands, with Solihull and Warwick being two of the most expensive areas to buy in. In Coventry that income comes down to £51,000 for a property of around £220,000.
However, with cost-of-living concerns, increasing interest rates and the usual seasonal downturn, the second half of the year may be slower. So, if you want to sell your property, now is the time to get it on the market.
How to get ahead of the market
If you want to get your house sold, there are plenty of ways to get ready for the market. The very first one is to work with a reputable company. Now we know we might be a little biased, but we think we offer the best local service you can get from your estate agent. But how do you know?
Choose a reputable estate agent
The first thing you need to do is get the agencies you're considering to visit your home and give you a valuation. While they're doing that, you can evaluate them. Make sure you ask questions about the service they offer and don't be afraid to probe for details. They're selling your biggest asset, so you need to be confident they will handle it with care.
Prepare your home for moving
Another thing you can do is prepare your home for a sale. Even before you get those agents around, you want to have your home looking its best, so that they give you the very best valuation for it. It will be ready for those all-important photographs on the listing too.
De-clutter and clean your home ready for the photographer. Make sure there are no piles in corners, hide all the toys, and put any pet beds out of sight. Remove family photos and reduce the ornaments so that shelves look spacious. Open the curtains wide and let the light come in. Your home will feel more inviting, and the rooms will feel larger. Remember that you want it to look more like a show home, and less like your home. The viewers need to be able to imagine themselves living there comfortably.
Be ready for the sale
Your house might get offers quickly, but the actual route to completion can be slower. The worst thing that can happen is that the buyer pulls out last minute. But, if you're selling to a first-time buyer, at least you're likely to avoid being stuck in a chain. To make sure that your sale goes through smoothly, be prepared for your move.
Make sure you have removal firms booked in advance, and a place to go to ready for completion day. If your own new home isn't ready, there are other options. You might consider placing your furniture and belongings in storage, while you move in with family for a short time. Although not ideal, it will help to ensure your own sale goes through and give you some breathing space before your next move. And you might even benefit from the delay, if house prices do start to come down.
Don't miss out on a rising market
As house prices are currently increasing, now is the time to get your house on the market if you want to sell.
If you'd like to discuss your house sale, please contact us on 01926 857244 today.