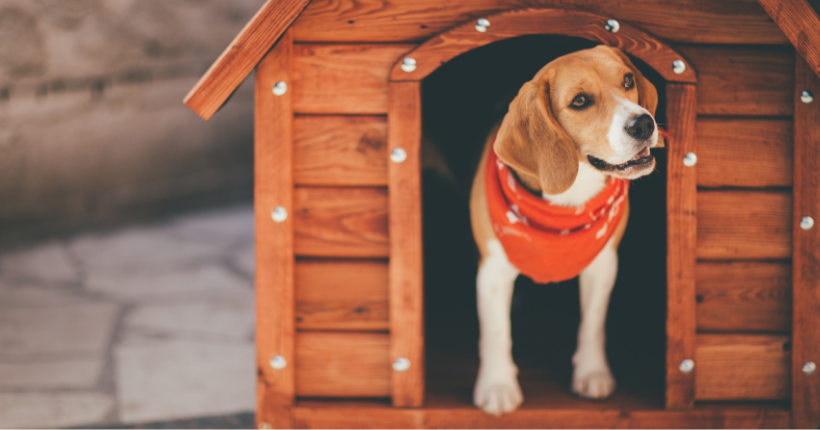 It's a Dog's Life for Tenants With Pets!
Did you know that there are 34 million pets in the UK? According to pet population data from the Pet Food Manufacturers' Association, that's 12 million cats, 12 million dogs, 3.2 million small mammals such as guinea pigs and hamsters, three million birds, 1.5 million reptiles and another five million aquaria.
Last year, the pandemic only increased the number of pet owners and searches on Rightmove for pet-friendly rental properties increased by a staggering 120 per cent.
So, that's a lot of pets… and a lot of owners, yet only seven per cent of landlords advertise homes as being suitable for pets.
With those numbers why would you not consider a tenant with a pet?
While the market has bounced back with a vengeance over the last twelve months it has allowed landlords to focus in microscopic detail on what they think makes the ideal tenant. Unfortunately, this has meant that those with pets are the first to be struck from the list of prospective tenants. But, why? Are they really that bad?
Okay, there are risks when it comes to pets, such as dirty and smelly carpets and chewing furniture, but there are risks with any tenant – you don't know for sure that they are house-trained themselves! However, what you do know about pet owners is that if they're responsible enough to look after a pet then chances are they are responsible enough to look after your property. Think about it, these people make sure that their pet is fed, walked, and cared for. They can afford vets' bills and food and toys, so they're more likely to be able to afford their rent and look after your home not only for themselves but for their furry or feathered friends too.
Here are six more reasons why you could be missing out on first class tenant's if you don't consider pets
There's a lack of pet-friendly rental properties
With there being so many pets and so few pet-friendly properties, it's going to be far easier for you to not only rent out your property but to find the perfect tenant. You will have your pick of the bunch.
You're more likely to get a longer tenancy
Once pet owners have found a home for themselves and their pets they are more likely to sign a long-term tenancy agreement. This is not just because it could be difficult to find somewhere else, but because they're more likely to want to keep their pet settled and feeling at home in one place.
You can charge more for the rent
Pet owners will be willing to pay a higher rent to have their pets with them. Again, this is because there are such limited choices but also because they love their pets and are happy to pay an extra £25 a month to have them with them.
You widen your pool of tenants
If you limit your properties to non-pet owners, then you have a much smaller pool of tenants to choose from. This means that your home could be on the market and empty for much longer and might even fail to be let.
You build a better relationship with your tenants
Allowing pets to live in your property means there will be no need for tenants to be sneaking pets in without your knowledge. Welcoming pets means that you know what's going on, you know how many dogs and how big they are and can approve the pets beforehand. If you don't allow them at all then you could end up with tenants bringing their pets in any way without your approval and without any extra money.
Pets make tenants happy
It's well known that pets make people happy and if your tenants are happy in their home then they're likely to stick around for longer. It's worth having happy and loyal tenants who appreciate being allowed their pets and will take care of your property and pride in their home.
There are certainly many positives to opening your mind to the possibility of welcoming our four-legged friends into your rental property and at Boothroyd & Co we encourage our landlords to consider all prospective tenants and view each on their individual merits.