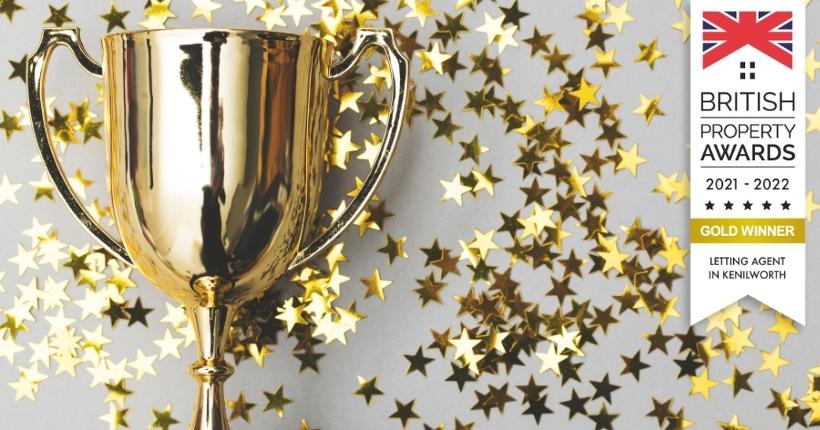 Boothroyd & Co Awarded Gold in British Property Awards 2021
We're very proud of both our Sales and Letting teams this month, both of whom have been awarded Gold by The British Property Awards. But are these awards more important to us internally than to our customers?
When we ask any prospective seller what they will base their choice of agent on, they rarely mention our award-winning service. But why wouldn't this count? Is it because sellers don't rate awards, or they just don't know enough about them as a factor in the decision-making process?
The yardstick for rating your local agencies
Estate agents continually show poorly in consumer trust polls, which is particularly worrying because our customers need to trust us with the sale of their biggest asset. So, it's important that we find ways to show our customers how to judge their local estate agents.
The British Property Awards were launched by a team of previous Estate Agency owners who wanted to find a way to reward the agencies who provide an outstanding service for their customers and distinguish them from those few who give the industry a bad name. This makes them a good yardstick to use when rating your local agency.
How The British Property Awards work
You might think that the best people to ask about a local agency are the customers. Sellers will usually get a number of quotes and base their choice of agency on anything from valuation price to agency fees, or even if they just relate to the representative better.
However, it's important to remember that in most agencies you're dealing with a team. The person you meet on day one is not necessarily the person who is handling all aspects of your sale. And agencies with higher fees may provide a more personal level of service that one with lower fees and less staff. Sellers only really see a minimal amount of the work that goes on behind the scenes to sell their home.
The British Property Awards are judged on a more detailed criteria. Agencies are judged on a town-by-town basis, and on a set of criteria over a number of months. That means that the agency can't just put on a good show for a single inspection day – results need to be maintained consistently. All of which means that the Award is a reliable industry standard by which customers can measure all their local agencies.
How Boothroyd and Co measure up
In a town with quite a few estate agents, Boothroyd and Co have won every award since its inception. We're very proud of that; it's an acknowledgment of the standards and service we maintain. And we don't go out looking for awards, so when they are given to us it's all the sweeter.
So, should sellers be making more use of these ratings when choosing their estate agency? We personally can't see why anyone wouldn't. The British Property Awards are completely impartial. Their aim is to help customers by giving them a means to measure local agencies and base their decision on the service they can be confident they'll receive. In doing so, they intend to improve the public's view of estate agents.
Boothroyd & Co have been offering exceptional service to our buyers and sellers in Kenilworth for decades, and we are committed to maintaining those standards. These awards demonstrate that we do that better than any other agent in this town!
If you're planning on selling your home or buying something in the Kenilworth area, then please do contact us. Our award-winning agents will be happy to help you.