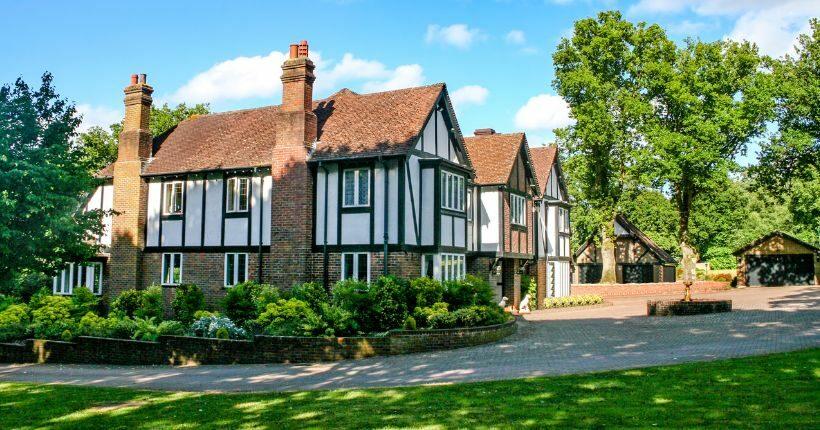 Looking to sell your home? Then working in partnership with your estate agent is key.
With the rate of interest reaching the heady heights of 15% in the early 1990's, there are many who feel that current homeowners with rates hitting 6% for a 5 year fixed mortgage have nothing to complain about. However, homeowners with mortgages are facing issues as a result of the sheer level of debt they are servicing as well as the current cost of living crisis.  
It's predicted there will be a further rate rise in the Bank of England's base rate, with the prospect of fixed rates reaching 7% by the end of the year. Every month, 200,000 people are seeing their fixed rate borrowing ending, so there are things prospective sellers need to do to be ahead of the rapidly changing market.  
Selling a property can be a challenging task, especially in a market where stock levels are on the rise. It's crucial to understand your competition and make necessary adjustments to ensure your property stands out. In this blog, we will explore key strategies that can increase your chances of a successful sale. 
Understanding your competition
With so many people currently selling their house, it is essential to keep a close eye on the market and identify any competitors. The landscape is ever-changing, so keeping yourself informed about similar properties entering the market will be really helpful. By understanding your competition, you can make quick adjustments to your selling approach and maintain a competitive edge. 
Offering value for money
While you don't have to price your property at rock-bottom rates, if you want your property to sell quickly it's vital to offer value for money compared to other properties in the same price range. In the current market, buyers are willing to pay a fair price, but they won't pay more than what they perceive as reasonable. Consider the unique features and qualities of your property (for example, do you have parking or a spacious garden?) that set it apart from others, and make sure to highlight those when marketing to potential buyers. 
Challenge your estate agents
Gone are the days when simply waiting for the phone to ring was a successful business model for estate agents. In a competitive market where everything is increasingly becoming digitalised, it's important to ask your estate agents about what they're doing to promote your property. Ask them about their marketing strategies, online presence, and their plans to reach potential buyers. 
Presentation matters
This one is pretty obvious, but presentation is vital when it comes to selling your home. Consider investing in redecoration or recarpeting if it can help create a more appealing environment.  
Don't forget to enhance your property's curb appeal either. The exterior of your home is the first thing potential buyers will see, so it's crucial to make a good impression from the moment they arrive. If you have a garden, make sure it is well maintained, clean your front door and windows, and consider adding a fresh coat of paint to your house if appropriate. 
While these upgrades may not provide an immediate return on investment, they can significantly improve the chances of a quicker sale. A well-presented property tends to attract more interest and can ultimately secure a better sale price in the long run. 
Set the right asking price
One common mistake sellers make is inflating the asking price above the target sale price. In a tightening market, it's important to be realistic and transparent with potential buyers. Going back to our first point, researching your competition will help with this too as it will give you a good understanding of what similar properties in your area are selling for. Clearly signpost what buyers need to do in order to purchase your home and make sure you have a clear asking price. 
Planning to sell your home? Boothroyd's know the Kenilworth area and s in a great position to help you. Contact us today to find out how we can help!