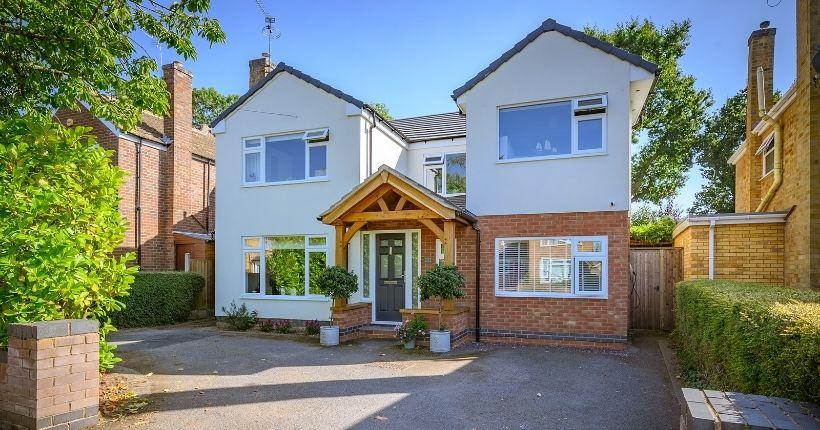 What's Next for the Housing Market in Kenilworth?
No one wants to settle for less than perfection when it comes to finding somewhere to live. Finding the right home can be quite stressful at the best of times – but we're hearing concerns right now from viewers who are concerned by the lack of properties available in the market.
So, what's happening? Well, yes, it's been quite a rollercoaster for everyone in the housing market over the last two years. But, while we have never encountered a pandemic before, at Boothroyd & Co we have a senior management team with over 100 years of experience selling property locally, and we've been able to guide our clients on how the market would react.
What happened to the market?
Although it seems that the market has been reactionary recently, we think that some of the pressures created have been predictable.
The housing market tends to move in cycles. In normal circumstances, we would see an influx of new instructions during September and October with the end of the summer holidays, as people focus on moving in time for Christmas.
This year we had a collusion of circumstances where Covid-19 restrictions were lifted, and the stamp duty holiday had an end date. That meant many sellers shifted their plans forward to take advantage of the tax break, leaving an inevitable void by the end of September.
In our experience, this was to be expected. Whenever there's an incentive to stimulate the housing market, such as reduced stamp duty, it must eventually come to an end. At that point there's always a hangover. But it will be short lived.
A return to normality
My advice is not to panic.
Things will quickly move back to where they were. Kenilworth is a town where people move through the market. The decision to move house is not made purely because of tax breaks. It's because families need more space, mature couples want to downsize, or other personal factors are involved.
In fact, we're already seeing the early signs of a return to normality, with a significant rise in the number of valuations over the last two weeks.
Sellers are now looking ahead to a move in early 2022. We predict that there will be a strong return to the normal buying and selling cycle in the coming months and a very quick start to the market in January.
Getting the advantage for 2022

This means that if you can start planning ahead now, you'll have the early advantage when it comes to buying, with a wider choice than there has been for some time.
How can you create that advantage? Get everything ready now, so that you're ready to move quickly. A knowledgeable seller makes a great seller and an even better buyer. Make sure you know the facts: What's your house worth? How much can you spend on a new home? What will your solicitors cost? And so on.
With your numbers straight you're completely prepared for a fast-flowing market and you're less likely to make mistakes. Plus you'll feel more confident and able to relax over Christmas before making that exciting leap into a new home next year.
We want to help you get that advantage. So, if we can help you fill in the blanks – or help you understand which questions to ask in the first place, please contact our professional, friendly team. We'd be happy to help you without any obligation or pressure – although we do welcome mince pies as we head towards the festivities!