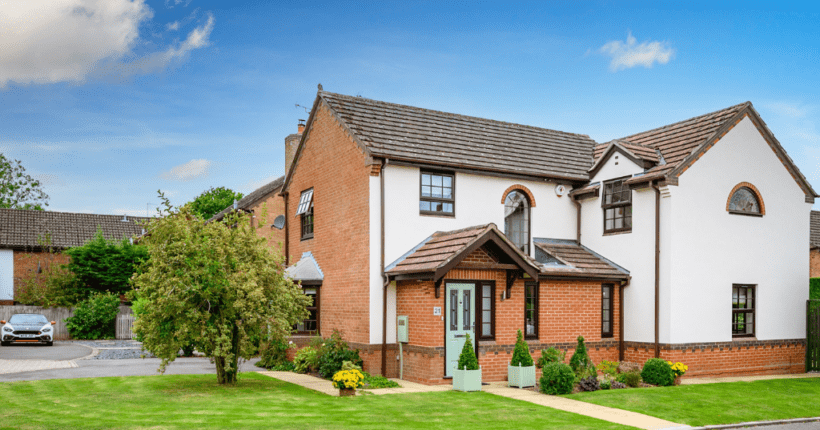 Want To Extend Your Lease? Here's What To Do
If you're a homeowner you probably already know whether your property is leasehold or freehold. And, if it's leasehold, there may come a time when you want to extend that lease. If that's the case, just how do you do it?
The differences between freehold and leasehold
When your property is freehold, you own the property and the land it stands on. As a leaseholder, you own the property, but the land is owned by someone else – the freeholder.
Your lease on a property is set for a number of years and once the lease expires, ownership reverts back to the landowner.
Leasehold properties are often flats, with the freehold of the land kept by the builder. In another scenario, the freehold may be shared between every flat in the building. However, it's not just flats; your house might be leasehold as well.
Why would you want to extend the lease?
When you buy a leasehold property, you need to understand how long is left on the lease itself. These can be anywhere from decades to centuries. Technically you have bought the lease, rather than the property.
However, when the timeframe on your lease is around 80 years or less, you will find that it impacts on the value of your home significantly. Lenders will be more reluctant to mortgage a property with a shorter lease, which will put off buyers. And, if you wanted to re-mortgage yourself, you will come across the same issues.
In addition, buying or extending your lease will become more expensive once it drops below the 80-year mark. If you think your property is leasehold, we really would recommend you check the time left on it and consider your options now.
How to extend your lease
Although the process for extending your lease is quite straightforward, it can be pricey.
First, write to the freeholder and ask for a formal valuation to extend the term. You'll need a risk assessment, which generally costs around £250 plus VAT. Then you'll need to negotiate how long you want to extend the lease for. Typically, this would be a ninety-year extension to the existing lease, or a renewal to the original terms, i.e., back to 99 years or 125 years.
Then you should agree a price with the freeholder. Some freeholders are open to negotiation, while others may have a fixed price in mind.
It's important to remember that the process can take up to 6 months. If you're extending your lease prior to selling your home, make sure you leave enough time to organise it. And the leaseholder will pay the freeholders' costs, which can often be around £1500 plus VAT.
By the time you're finished, you might have a bill of around £5000. But remember, this can increase drastically if your lease has 80 years or less left to run, so it's better to do it earlier than later.
Remember, that extending your leasehold is a legal process. We would suggest you instruct a solicitor to handle the negotiation and extension for you. This also means you'll be sure to get the best advice and longest extension available.
At Boothroyd & Co we want to help you navigate the property market. We're a family business that cares about our clients. If you're a leaseholder and need to understand your position, or you're thinking of buying a leasehold property, contact us today to see how we can help.