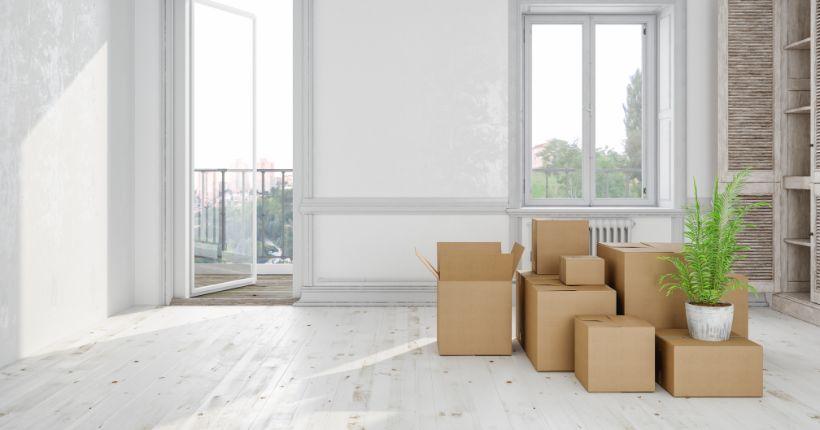 How Long Does It Take To Move House in 2022?
Relocating to a new home is not a simple task. In fact, buying a home is one of the most stressful tasks a person can face. However, if you put in the time and effort to prepare ahead of moving, you can make the ordeal of buying and moving into a new house much less stressful.
The typical household's moving time
The purchase process and the transfer of ownership can add anywhere from two weeks to two and a half years to the time it takes to move into your new home. There's always the chance that something will go wrong and delay your move. Prepare in advance, schedule appointments with service providers (like movers) in advance, and keep your paperwork in order.
Here, we'll break down how long each step of the relocation process will take and offer some helpful advice to make the transition easier.
The home moving timeline
When relocating, you have a lot on your plate, not the least of which is the purchasing and selling of homes. Keep in mind that if you are a first-time buyer, this process may go much more quickly than it would for individuals who are part of a lengthy chain. Here's a rundown of the steps that will need to be taken, along with an estimate of how long they'll take.
Mortgage approval – 5 days to 8 weeks
Selling your home – 4 to 10 weeks
Finding a new home – 1 to 10 weeks
Making an offer – 1 to 2 weeks
Conveyancing – 8 to 10 weeks
Property survey – 1 to 3 weeks
Moving in – 1 day to 2 weeks
Keep in mind that some of these steps can be completed in tandem with one another, such as looking for a new house while your current one is on the market.
How long does it take to sell a house from offer to completion?
Conditions in the market, the length of the property chain, and local demand are all factors that can dictate the time it will take.
This is highly dependent on how quickly your conveyancing solicitor, your local authority, and other parties involved (including yourself) process incoming documentation and demands.
For this reason, it's crucial to "keep on top" of the process at all times and reply promptly to any requests for information or clarification that may come up. In light of the current high volumes caused by the Covid-19 outbreak, it is essential to have an excellent solicitor in mind whom you may call as soon as an offer on the house is accepted.
Do you need help with your next house move?
Moving can take anything from 8 to 22 weeks, depending on your circumstances. Still, a lot of it is relative, so don't panic if it seems to be going faster or slower for you than it does for others. Need advice? Please contact our professional, friendly team. We'd be happy to help you without any obligation or pressure.