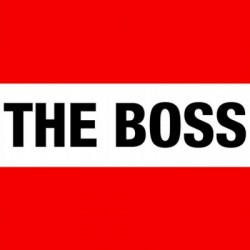 As we approach the end of another busy year, I write to update you on another year of business. It has been an interesting year with a patchy market in both sales and lettings due to external factors of Brexit, interest rate rises, stamp duty and the general political uncertainty. Whilst we have continued to sell and let in similar numbers to 2016 the general market is slightly harder, getting tenants into properties due to all the increased legislation with right to rent, increased landlord security and tenants' requirements has been more complicated and slowed the process down. It is still worth pointing out that the competition for tenants is increasing so the quality of rental properties in terms of an investment requires good presentation with excellent facilities.
In regards to the sales market the selling of properties has not been the major difficulty but getting them through to an exchange of contracts and completion is becoming more and more complicated. Difficulties at every stage with surveys, down valuations on mortgages and difficulty with let to buy (where sellers have retained their existing property) coupled with uncertainty over a purchase from both buyers and sellers has not made the process easy. How online estate agents can possibly manage this process with efficiency and regular contact to clients, I will never know. As a business we are aware of the online threat from the "purple bricks effect" but I don't believe they can deliver a comparable service on "Poundland" fees.
I believe that the level of estate agency services in much of the local area is great value for money and most of our clients get services beyond expectations, we set reliable and achievable goals at the outset and we are firmly a business which under promises and over delivers rather than vice versa and we will continue to do this.
Within the office we have seen a few staff changes this year after a prolonged period of continuity for the past 12 years.
John Ansell our general manager has done a great job this year, moving the business forward in terms of marketing, new technology and systems and many other aspects that will all increase our efficiency and success and assist our clients.
In the Lettings team ably managed by Caroline Jones; Aileen, Liza and Catherine have continued to operate with great efficiency and humour and Simon Boothroyd has become a valued member of the team in Lettings whilst undertaking a Masters in property degree at Birmingham University on a day release.
In the Sales team under the management of Gary Simcox, Julie Wyatt has moved away from the area and Vicky Hastings has retired to spend more time with family and they have been replaced by Sue Porter and another appointment waiting confirmation. Sue is very capable and people focused and a welcome addition to the Boothroyd team coming to us from the banking world with considerable strengths in customer service and management processes. She is lovely to have around the office and knows everyone! We also have Kay who is around at the end of each week and deals with everyone with great empathy and a gentle, caring approach.
We also need to mention our two viewing representatives – Steve and Mark who deal with whatever gets thrown at them – and an awful lot does get thrown!
It has been another good year for Boothroyd and company and all the team with a total staff of 13. As the directors and owners of the company it is a pleasure to head up a small family business in the wonderful town of Kenilworth with so many community events and associations and we relish being part of a thriving community.
The long-awaited station is due to open in early 2018 which will increase the popularity of the town with increased transport links to Coventry and Leamington Spa and beyond, and this important facility within the town will only increase the popularity of Kenilworth as a residential destination.
We are delighted to be associated with Coventry which has been successful in its bid as the city of culture for 2021. Congratulations to all those who were involved in promoting the bid and getting a successful result, which no doubt will see increased investment in the city which is deserved and no doubt will benefit Kenilworth in the next few years.
We are proud to maintain our position as the top selling agent in property sales and letting agent in the town. Our business still remains and will continue as a family business dedicated to offering the best professional service which can be relied upon to look after all aspects of property both in management and sales.
May we take this opportunity of wishing you all – our valued clients and landlords a very happy and healthy Christmas and festive period and all the very best for the forthcoming year in 2018.
Christmas greetings from John and Alison Boothroyd and all the team at Boothroyd & Co.