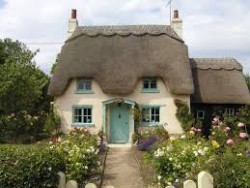 Getting your house in order
Thinking of selling…then it's time to get your house in order
However the housing market performs there is usually a noticeable cycle, it's just the same, only the peaks and troughs are more pronounced. As Spring and Easter approach there is an increase in activity with buyers and sellers focussing on the school summer holidays as their preferred window to move. So, if you are one of those potential sellers it's time to get your house in order.
Good estate agents constantly look at their clients' properties through the eyes of a buyer. So, our assessment of your property starts when we turn into your road. We consider the street scene and more importantly the kerb appeal of your property when we arrive. You want to create an environment where buyers want to view and are excited by what lies ahead the moment they step out of the car and take that first look at your property. It really is amazing how few sellers, ahead of having their house valued by an estate agent, take the time to consider the impact of that first impression. It is important at any time of the year…even more so in Spring.
So if you're thinking of marketing your property get a notepad and pen, step outside, cross the road and take a deep breath. I know it's your house, but be critical of its presentation. Quite often anything that needs doing isn't going to cost much more than time and effort, but could make a significant difference on the price you achieve, and how quickly you achieve it.
Start with cleanliness. Does the drive need a jet wash and re sanding? Have the gutters been cleared and cleaned recently? Are they leaking at any joints as water staining to the walls can be somewhat off putting to a buyer. You may have a window cleaner, but how long since the frames and sills were cleaned?
Are there any repairs required? If your gate is hanging off its hinges then surely a buyer is going to think what else is wrong with the property. Does the roof have moss that needs clearing or any slates that need replacing? Do you have any woodwork that needs painting, if so get sanding and painting. No garish colours though please. Check all of your external furniture. Does the doorbell work? Is the house number prominent?
Now you're nearly there you can inject some colour. Fill the pots and baskets with seasonal bedding plants and tidy the borders. You don't have to go mad but a little bit of strategic colour can go a long way to lifting a property off the page.
So, now you can stand across the road with your tick list and feel happy with what you have achieved. Believe me, prospective purchasers will appreciate your efforts, and hopefully reward you for them.
The next step is for Boothroyd and Co to offer your property for sale. We are conscious that everything needs to be right before making your property available to prospective buyers to maximise the impact. So after your hard work we will have a professional external photograph of your house. Ahead of viewing this is the first thing to draw people in. Once we receive their enquiry we will organise for them to have an exclusive viewing of your property with either myself, or one of our experienced viewing representatives.
Now, it's the day of the viewing and your buyer pulls into your road. After they have taken in the appeal of the property as they step out of the car we will then guide them through the property. There is an art to showing people houses. It is a lot of money for a buyer to spend in one visit, so we try to ensure they leave with a lasting impression. If you have a great kitchen, that is the first room we show them. So great first impression at the roadside, the wow factor of the kitchen and we are off to a good start. If we then end the viewing in the kitchen and then by having a chat with them at the kerbside we are also ending the viewing on the high we started it.
At Boothroyd and Co we take our stakeholder relationship with our clients seriously and want to ensure the best outcome every time for our sellers.
When you consider on average people view 8 houses before making an offer, and we want your property to be the memorable one.
So, to discuss how Boothroyd and Co can help achieve your sale please get in touch with me on 01926 857244
Kind Regards
John Ansell
General Manager