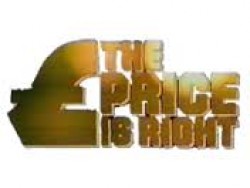 Much has changed in the local housing market over the last 12 months, and those successful agents have changed with it.
At Boothroyd & Co I am afraid to say we are old enough to have seen similar markets to the one we are facing currently and I feel we have adapted well to the challenges our clients face.
Fundamentally everything boils down to the price you are asking. If you are considering selling, picture the scene. You are sitting with an estate agent who has advised that your house is worth £300,000 and that you should market at £315,000 "Because everyone knocks you down from your asking price". This, I am afraid is a lazy approach to selling houses. It works on the principal that it may not be worth the asking price today, but the market will soon catch it up. However, this is where it falls down. With the market rising by an estimated 2.5% per year it could take 2 years for the market to realign to make your property competitive. That's a long time to have to wait for your buyer!
Given the availability of statistics and property performance information our approach is somewhat different to that. Buyers now are better informed and seek out the properties that offer best value for money. In an internet age buyers can look in complete anonymity until they see something that pricks their interest and then make an approach to an estate agent. So to generate those enquiries you need to offer value for money. That doesn't mean you have to be cheap, just on the money.
Now bear with me, I promise it's going to get interesting. I'm amazed the difference getting your asking price right can make. With over 70% of visits to rightmove now being on mobile phones this further reinforces the need to capture that interest early. This statistics says to me that people have the internet do the searching for them. Typically people set up alerts on the property websites so they are notified of new, and reduced properties within the last 24 hours, 3 days, 7 days or 14 days. The chosen default for many buyers is 3 days. So, your property receives 10 times the daily visits in this period than at any other time of marketing. That is when you stand the greatest chance of getting the best price. It's not opinion…it's fact. So making your competitors look better value for money by building a buffer into your asking price just deters people from viewing. The art of achieving the best price is to maximise early interest and turn that into enquiries and viewings.
Through this process we have achieved some truly outstanding figures. In the last 7 days alone we have agreed sales on 8 properties with a combined asking price of £3,185,000. Across those 8 properties we have achieved an average of 99.5% of their asking prices. Our process becomes organic and our ability to sell on behalf of our clients grow. As stated earlier buyers look in anonymity until a property pricks their interest.
OUR PROPERTIES ARE CONSTANTLY PRICKING THE INTEREST OF THOSE BUYERS. THE RESULT OF THIS IS WE HAVE AN EVER GROWING DATABASE OF PROCEEDABLE BUYERS THAT MANY AGENTS MIGHT NOT EVEN KNOW ARE LOOKING…
Kind Regards
John Ansell
General Manager