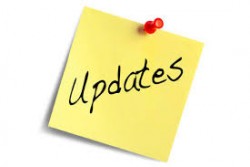 2017 1st Quarter update for Landlords.
Update on Council Tax, Energy Performance Certificates, Tumble Dryers and Electrical Safety.
Firstly, Warwick District Council have announced that from April 1st 2017 there will no longer be any exemptions for empty properties. Prior to this legislative change we have been granted a two week exemption for empty properties from having to pay Council Tax. From 1st April landlords will be responsible for 100% of Council Tax for any period the property is empty.
Secondly, whilst not new legislation we need to remind you of changes to Energy Performance Certificates. From 1st April 2018 it will be illegal to rent any property that has an energy rating of F or G. Caroline and her team have been working with our Managed Portfolio clients to ensure we achieve any necessary uplift ahead of the required date. Whilst only a small number of our portfolio are affected, we have now completed the majority of the works required on behalf of those clients. I would advise any client who manage their own properties to check the rating of their rental property. If you're property has a rating of F or G then there is still 12 months in which to make necessary improvements. Additionally the requirement for Energy Performance Certificates has now been with us for 10 years. We will be starting the cycle of updating these reports when required. That requirement is that when advertising your property for let we must have a valid certificate. So, if your certificate is out of date, we will update it at the point notice is provided by either you, or the tenant.
We have been looking at the recent spate of fires relating to tumble dryers and wish to be sure that none of our tenants are affected. The advice we have received is to send a communication to all tenants asking them to check their tumble dryer. Whirlpool Corporation urges everyone who has an Indesit, Hotpoint, Creda, Swan or Proline tumble dryer manufactured between April 2004 and September 2015 to check if it is affected and then register for a free modification if it is. Customers can do this using the model checker found on the following websites: https://safety.hotpoint.eu https://safety.indesit.eu, or https://safety-swan.eu Alternatively, customers can call Whirlpool directly on the dedicated freephone helpline on 0800 1510905. We will be sending this request to ALL tenants in the coming days.
Finally, electrical safety. This has always been a point of discussion amongst landlord and letting agents. So to be clear. 'Landlords are required by law to ensure that the electrical installation in a rented property is safe when tenants move in and maintained in a safe condition throughout its duration'. The only way to ensure the installation is safe is to have the electrical installation periodically inspected. Having this inspection protects you as the client, and ensures the safety of tenants. Our proposal is to now have electrical safety inspections carried out on our managed portfolio at the point we next receive notice from the tenants. Typically the inspection will be valid for 5 years and we will then ensure that record is kept up to date on your property. The typical cost will be approximately £120+VAT for the report, but this will change dependent on size of the property. However, if you would wish to have the electrical inspection ahead of this time please contact our offices on 01926 851451.
That hopefully brings things up to date and we will obviously keep you updated of any further developments.
Should you require any additional information please do not hesitate to contact me.
Kind Regards
John Ansell
General Manager